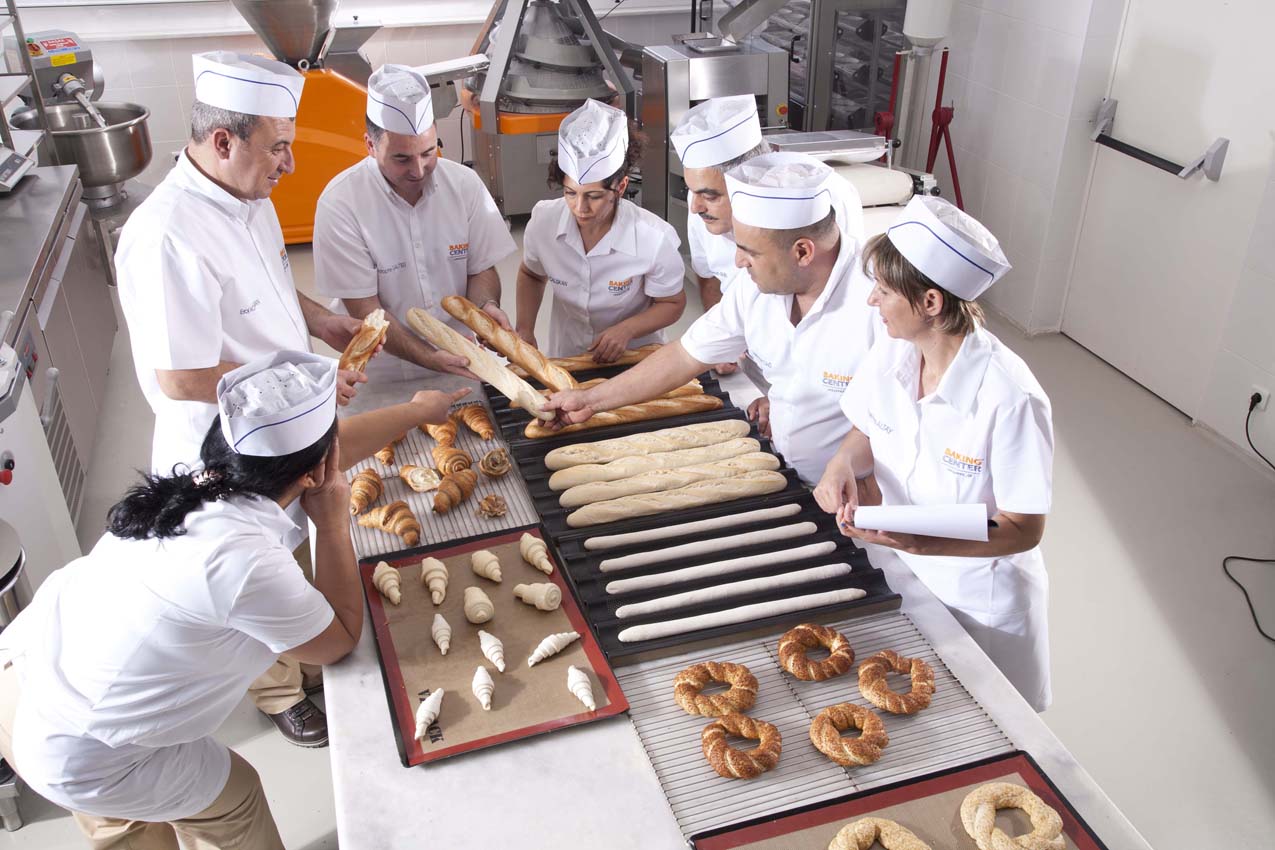 16 Nov

The Masters of Bread are Raised at Baking Center

As the first technical center for the bakery industry, the Baking Center, offers training opportunities for those wanting to learn different production techniques, learn product recipes and improve their capabilities.  In training sessions conducted at Baking Center's professionally equipped application center, trainees are given instruction in a variety of techniques ranging from basic baking to advanced dough work, laminate doughs to aromatic breads.

Founded by Lesaffre in 1974, the Baking Center makes valuable contributions to the development of the baking industry. Alongside offering technical support services to all bakers, the Baking Center also creates the opportunity for bakers and other sector employees to be introduced to different applied methods and to hone their skills. One Baking Center exists in Istanbul as of today.

Lessafre Middle East and Mid Asia Baking Center, along with its expert staff and well-equipped application center, gives training sessions to those who want to improve themselves. The Baking Center also provides training in methods most appropriate to modern trends, to those who do not want to limit their pool of knowledge specifically to bread making.Training sessions also encompass other doughworks (viennoiseries), croissants, brioches, and filled doughwork.


One of the training programmes offered at the Baking Center is Basic Baking… FDifferent kneading periods and different dough temperatures and more specifically, their effects on the final product quality, as well as the degree of manipulation that bakers have over the bread are all included in the training. Participants in the programme are given crucial knowledge regarding the main raw materials in baking and their influence on the final product. In Specialty Bread Production Training, techniques relating to non-standard bread types are taught. The training includes subjects such as the manufacture of different bread types (baguettes, sandwiches, toast, hamburger bread), and utilizing different types of flour to produce varied pastries (viennoiseries).

Baking Center also passes on its technical knowledge in sourdough fermentation in its Aromatic Breads Training sessions. Participants are given the opportunity to develop their skills in the making of rustic and filet baguettes, whole wheat bread, Durum wheat bread, hamburger, toast and sandwich breads.

The Baking Center also does not leave unattended the issue of the manufacture of frozen products, one of the most important trends in the baking industry of late. In the Frozen Dough Techniques Training programme, production techniques and the special raw materials associated with them are explained in detail. This is in addition to applied training in the production of frozen baguettes, bread rolls, croissants, simit, and açma.
Laminated Breads: Pizza, Pide, Pita, Lavash Training encompasses lamination techniques and the evaluation of the products attained in such manner, direct cooking after lamination, lamination and shocking after shaping, and storage.